Welded joints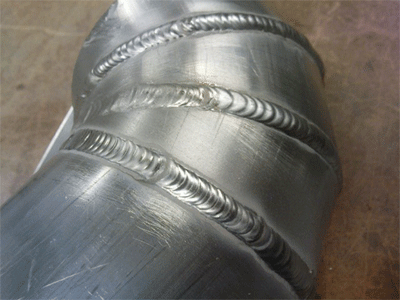 Welded joint as is clear from its name is obtained by the fusion edges of the parts to be joint together, with or without the application of pressure and filler material. An electric arc or gas is used for fusion of the material.
Types of welded joints
There are commonly two types of welded joints
A: Fillet joint or lap joint
B: Butt joint
Fillet joint or lap joint
In this type of the plates are over lap and then welding the edges the plates. The lap joint may be classified as
1. Single transverse fillet joint
2. Double transverse fillet joint
3. Parallel fillet joint
A single transverse lap joint has the disadvantage that the edge of the plat which is not welded can rap out of shape.
In this type of joint is obtained by placing the plates edge to edge and then welded.
The butt joint may be classified as
Butt joint
In this type of joint is obtained by placing the plates edge to edge and then welded.
The butt joint may be classified as
Square joint
Single v joint
Double v joint
Single u joint
Double u joint